Our mission is to be the delivery service provider of choice. Our goal is to deliver responsibly and safely and exceed the expectations of the partners we serve.
Everything we do is to ensure we attract quality, high-performing drivers that will align with our company strategies and perform at an optimal level every single day. Our couriers are not only friendly and dependable but also committed to ensuring all pickups and deliveries run smoothly!
Our strategy is to partner with our customers. Their success is our success. We start the relationship with understanding the key performance indicators (KPIs) important to our customers and build those metrics into everything we do – our goal setting, our strategies, our compensation structure, our KPIs.
Our leadership team has 40+ years of combined experience across many operational and financial industries.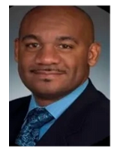 Antoine Fain
23 years of management experience
Former army officer with management experience with Texas Instruments, GE Oil & Gas, and Stewart Tubular Products
Experience in production operations, process improvement initiatives, and quality control
Tasks include: scheduling, forecasting route commitments, constant management of the performance to ensure ALPT maintains high standards, mentoring/empowering management staff and drivers, creating strategies/initiatives to guarantee that operations and employees consistently operate at an optimal level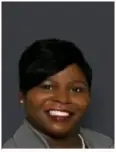 Regina Fain
22 years of accounting and auditing experience, 19 years of management experience
Positions held: accounting manager, assistant controller, controller, vice president, treasury management officer
Experience in audit, accounting, and financial process improvement
Tasks include: human resources, recruiting, management of unemployment claims, health insurance, 401K funding, accounting, taxes, maintaining various filings, reconciliations, and creating processes to safeguard ALPT's assets
We know what makes a partnership successful